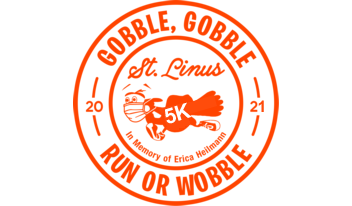 The Turkey Trot is back and it is in person!  You can sign up at
2021 — Gobble Gobble Run or Wobble 5K — Race Roster — Registration, Marketing, Fundraising
This is an important fundraiser for our school's technology initiatives.  Please participate and bring a friend.
We also have paper registrations
We also have sponsorship opportunities
Volunteer Sign up Genius will be ready soon.  Until then you can call Mrs. Delisi @ 708-425-1656 or come to our meeting Thursday at 7:30 PM in Cardiff Center.