It's a GREAT day to be a Hawk!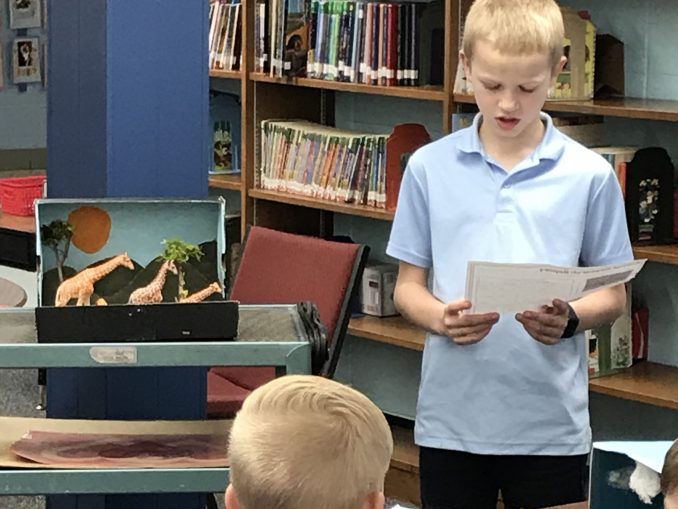 Here is Liam Little presenting his animal diorama during Library!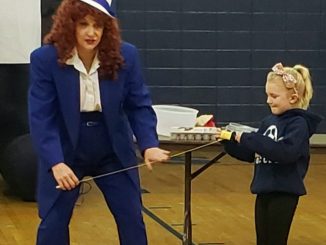 To celebrate Student Appreciation Day our FTC sponsored a STEAM assembly that focused on engineering. Here are some of our students trying out different activities related to support, balance and structure. Pictured are: Lexi Slade, […]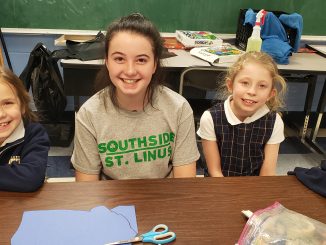 Pictured here are some of the second and eighth grade Sacramental Buddies who got together to create a special project in preparation for Catholic Schools Week!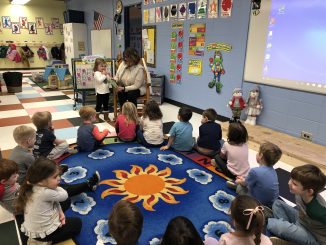 Here is Lucy Gansel in 3 year old preschool sharing her family tree with Mrs. Sullivan and the rest of the class.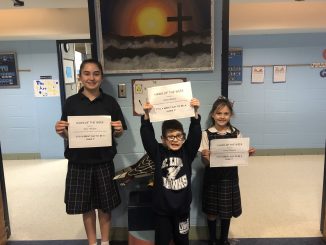 Hawks of the Week! Sara Theusch (6), Conor Masino (K), Evelyn Zawacki (2)