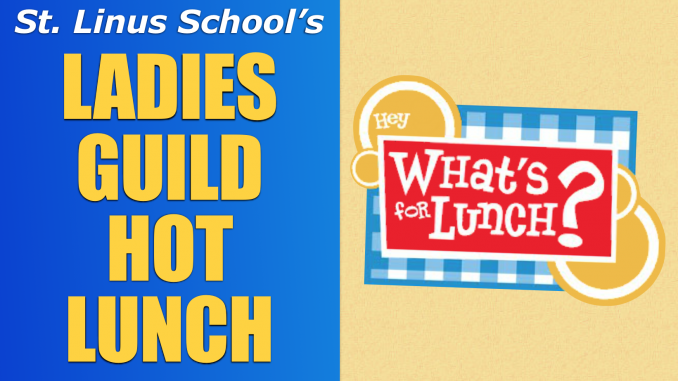 Volunteers are needed to help with our monthly Ladies Guild hot lunches. If you'd like to volunteer to help distribute hot lunches to the students please fill out and return the Ladies Guild Hot Lunch Volunteer Form.
Watch your oldest child's take home folder for the official Ladies Guild Hot Lunch order form (which is in triplicate). Keep the last copy for your records and return the order form along with a check written out to St. Linus School by the due date. Hot Lunches are all ordered and paid for in the fall for the entire school year, so don't miss the deadline! Hot lunches will be served on select Fridays during the school year.
Ladies Guild Hot Lunch Dates for 2017-18
Stay tuned, our hot lunch schedule and restaurant list will be posted in August. Order forms will be due the first week of school.