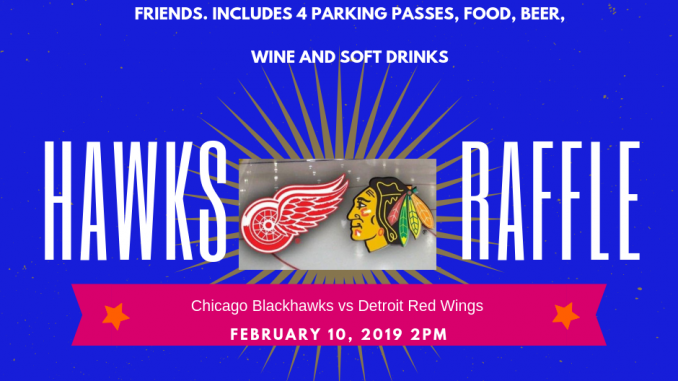 WIN A 20 PERSON SUITE TO SHARE WITH FAMILY AND FRIENDS. INCLUDES 4 PARKING PASSES, FOOD, BEER, WINE AND SOFT DRINKS
Blackhawks vs Redwings 2/10/2019 at 2 pm
Tickets on sale now!!! We will be selling tickets at the Men's Club AFC/NFC party in the Cardiff Center on 1/20/2019!
Winning ticket will be drawn  1 / 2 5 / 2 0 1 9
Tickets are $100 each and only 500 will be sold!!
There are three ways to get your tickets:
1. Send cash or check to the school office or rectory with you name, email and phone number
2. Visit Mrs Delisi at the SCIP Cash and Carry Tuesday and Thursday nights
3. Contact stlinusftc@gmail.com to arrange credit card payments.