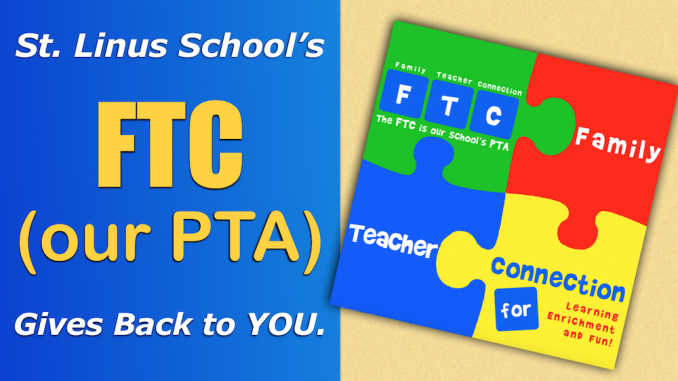 All families who sign up for their FTC membership before 9/15/17 will be entered for a chance to win!!!
Raffle includes 2 bottles of wine and a $100* gift card to Coopers Hawk Oak Lawn!!
Contribution: $10.00 per family (please complete attached form and send cash or check to the school office)
FTC is the only school based organization that provides fun activities for your children.  We organize and fund Welcome Back Day, the Halloween Parade, Student Appreciation Day, and school assemblies.  We also organize many family events outside of school including Trunk or Treat, Father/Daughter dance and Mother/Son bowling, and new this year Ladies Night Out Vendor Fair. We sponsor the (L.E.A.F) enrichment program, middle school dances AND don't forget the End of the Year Picnic!
Monthly FTC Insider Newsletter: fundraiser sneak peeks, information about events and activities before everyone else
All of the programs and activities that we work hard to develop are not included in the school budget. Your membership contribution helps us fund all of these great activities!!
All FTC events and programs are made possible entirely through volunteers.  We offer many ways for parents to become involved in their child(ren)'s education and enrichment.  Volunteers can spend as little as an hour a week, an hour a month, or an hour a school year.  Some projects can even be done at home. Each and every parent is invited to be a member of the FTC.  Our goal is to involve as many parents as we can to help make everyone's experience at our school the best it can be.
*$50 gift card and a wine tasting for 4 adults valued at $50