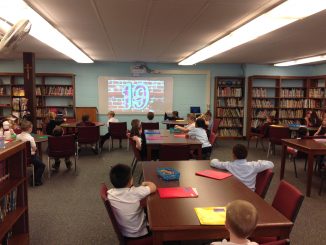 Our 1st grades enjoy using the BriteLink projector to learn how to speak and read their numbers in Spanish.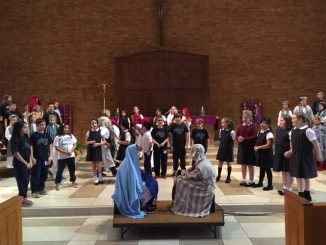 Our 2nd annual Christmas Pageant was held in December and was directed by Patricia Haynes with music by Andy Perz. Our 3rd and 4th grade students enjoyed participating in this prayerful performance about our Lord's […]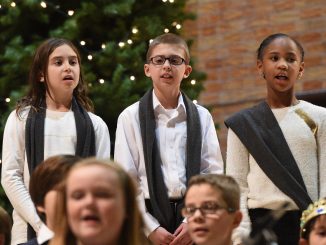 Our 4th graders performed along with our 3rd graders in the Christmas Pageant held in the church.