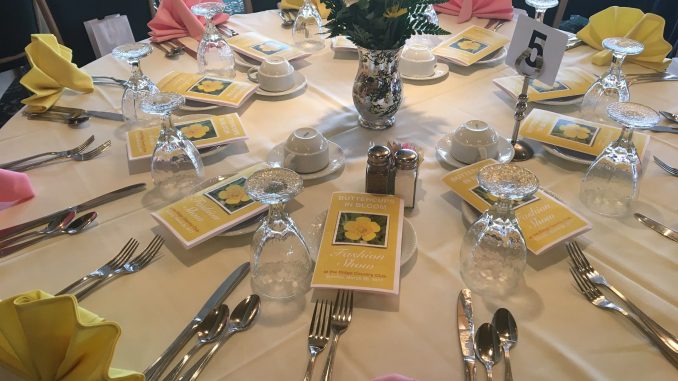 School moms, parishioners, friends, and family members are all invited to the St. Linus Ladies Guild spring luncheon on April 15. Doors open at 12 pm and lunch is served at 1 pm. It will be located in a beautiful setting overlooking the golf course at the Ridge Country Club in the Beverly neighborhood, just off off 103rd and California Ave in Chicago.
This luncheon is our annual fundraiser and supports our scholarship fund (St. Linus Ladies Guild Scholarship) for St.Linus students entering a Catholic high school in the fall. Our luncheon will also include vendors for relaxing shopping before, during, and after the luncheon.
Come and enjoy a nice ladies afternoon with us, catching up with old friends and new. Tickets are on sale this weekend for $30 each and we are looking for table captains who'd like to organize a table with their friends.
Menu
Salad
Lemon Chicken
Roasted Potatoes
Sherbet
Coffee and Tea
Ridge Country Club is located at: 10522 S California Ave, Chicago, IL 60655.
We are also selling tickets for our annual raffle for $2 each, in $10 strips of 5. We will have a 1st, 2nd, and 3rd place winner in our raffle this year.
Are You a Vendor?
Vendors interested in setting up a table at this luncheon can contact either Maria Wantuck or Caryn Talty.