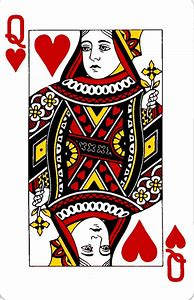 Tickets available everyday! Help us bring a STEM lab to Linus!!
Still need help selling tickets in April. http://www.signupgenius.com/go/10c0444a5a72fa4fe3-ticket2
You can now purchase your tickets at all Cash & Carry SCIP sales
Tickets also available for sale in the church parking lot after school Fridays from 215-3pm and in the back of church on Sundays from 10am-12pm
Stop at Reilly's Monday- Friday from 6-8 pm, Saturdays and Sundays from 3-7pm.
Progressive weekly 50/50 Raffle presented by Reilly's Daughter Oak Lawn to benefit St Linus School!!
Tickets sold 7 days a week.  6/$5
One raffle ticket shall be drawn each week from among all of the tickets sold for each drawing
Drawings every Saturday night at 5pm.
** You must pick the Queen of Hearts to win**
Pot rolls over to the next week if Queen of Hearts not drawn
All remaining tickets in the raffle receptacle will be discarded, and new tickets will need to be purchased for the next weeks drawing
50% of the proceeds go to the winner and 50% goes to St Linus School
Don't miss out on this amazing raffle! Winner need not be present. Questions? Contact Jen at theusch78@sbcglobal.net