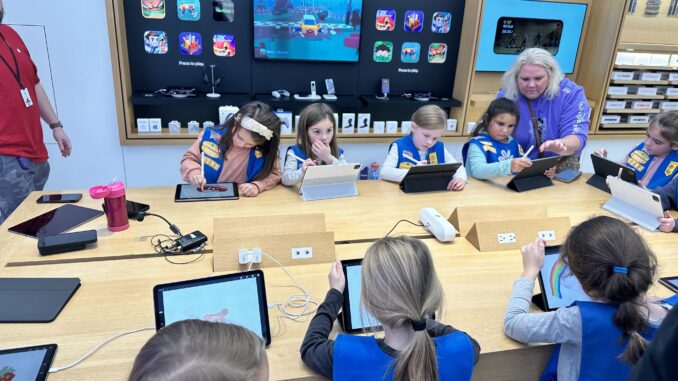 Our St. Linus Daisy's have been busy this Fall we are so proud of their many accomplishments.
They have earned their honest and fair as well as their friendly and helpful badges. They had field trips at a swim school. They learned about water safety. They went to a pumpkin patch and learned about campfire safety while roasting s'mores. They went to Lake Katherine and earned their Outdoor Nature Badge. They learned all about leave no trace and to be environmental stewards. They went to the Apple Store and learned how to create their own emojis.
They will be visiting PAWS animals shelter in January. They would like to ask the school and church community to help them collect
items off their wish list. They are also visiting the Oak Lawn Fire Department and Police Department. They are making thank you goodie bags for our first responders.
I'm including a couple photos to choose from just in case they can be showcased.