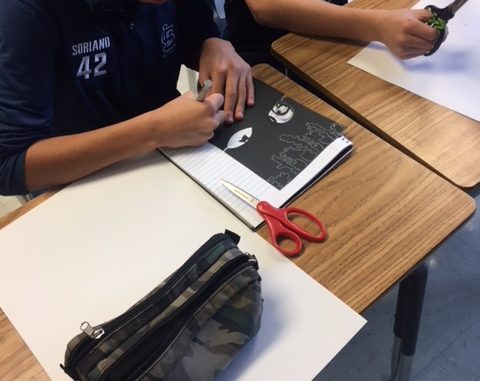 Art and English intersect in this lesson for 8th grade!
We are taking a quick grammar break and using our creativity to make notans. Notans are a Japanese art form that use positive and negative light to show a balance of differences (shadow & light). With these notans, students are asked to think of vivid words that describe the images they created.
8th grade will focus on the use of descriptive antonyms to emphasize the beauty in balance and harmony that the notan represents.
I am so excited to see the final product! They have been working hard on these complex projects.