Articles by Margaret Hayes
Young Vincentians visit the Evergreen Villa Nursing home to visit residents and play bingo during  Martin Luther King, Jr. holiday.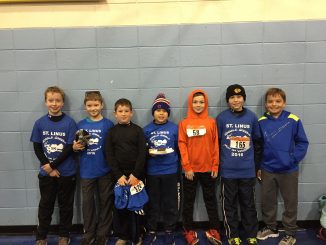 Our 5th graders won the class pizza party for the class with the most participants running in our annual 5K fundraiser for the school. Way to go 5th grade! It's a great day to be […]

After a tough and challenging season, our sixth grade boys earned the southside boys volleyball championship title May 1, 2016.