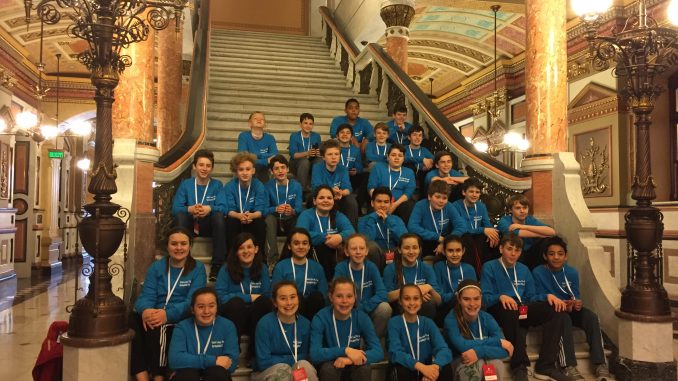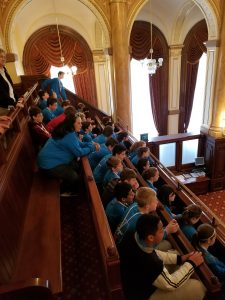 Seventh grade got to listen to a presentation in the state Senate.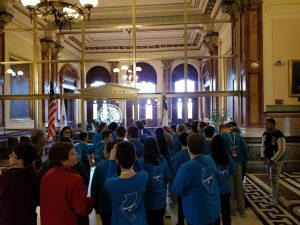 Outside the Governor's office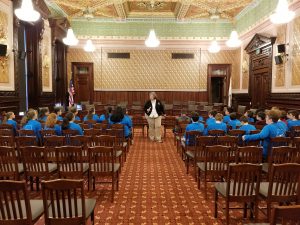 Learning about the Supreme Court in their old meeting place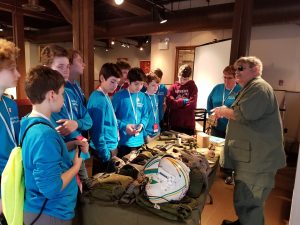 The Illinois Military Museum had several Illinois veterans who spoke to the students about the Vietnam Conflict (left) and Operation Desert Storm (right).  Veterans shared their gear and experiences.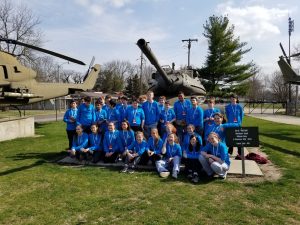 Outside the Illinois Military Museum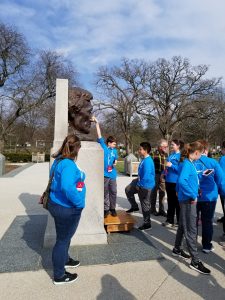 Everyone was encouraged to rub Lincoln's nose for luck!